My name is Niels Tang Graverholt. I was born on October 15, 1947.
I live alone in Aarhus Denmark with my labrador Zenta – born 07.06.2014.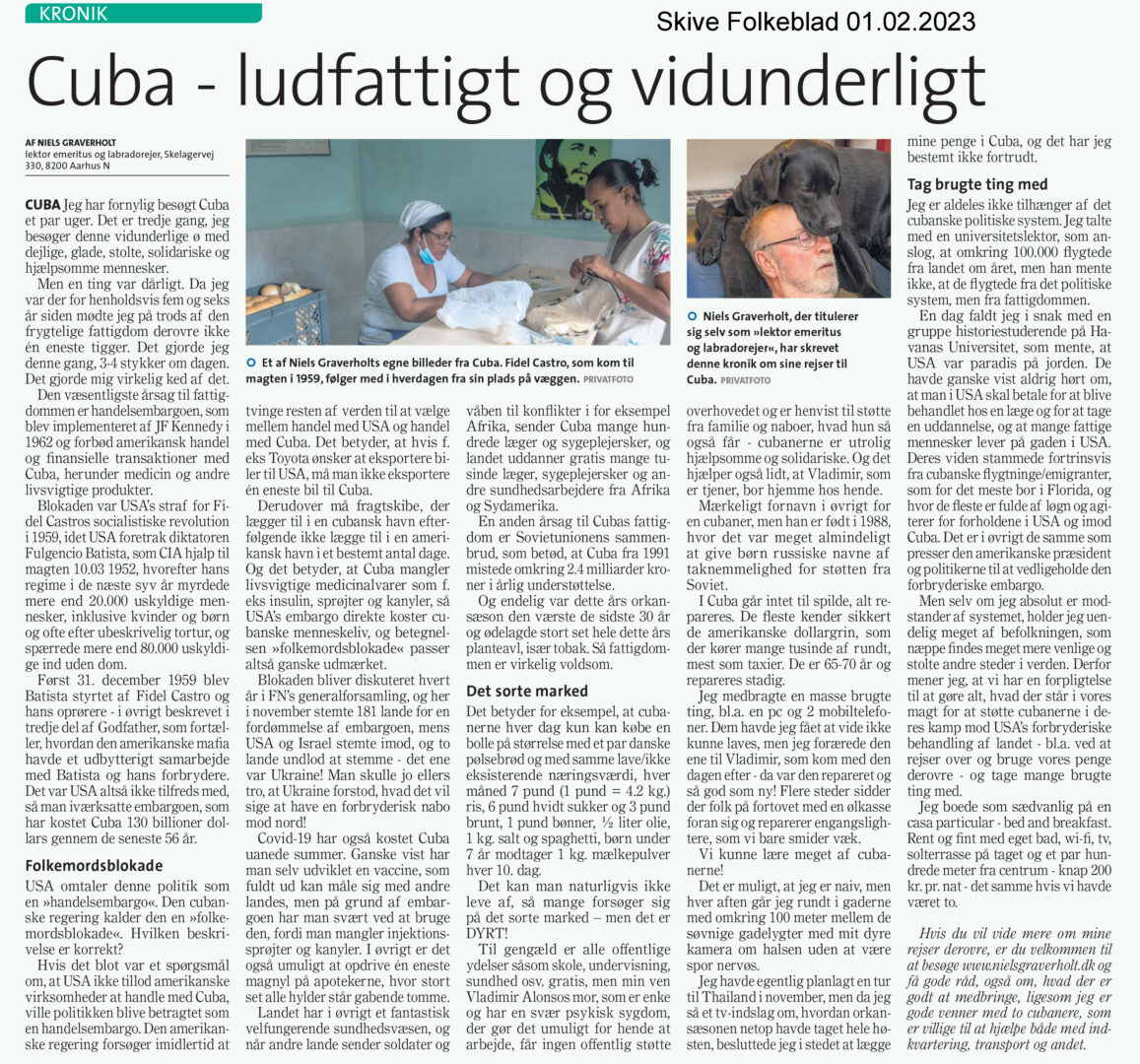 Du kan se masser af billeder fra mine 3 besøg i Cuba ved at klikke på
My travels øverst på siden og derefter på en af mine ture derover
Hvis du har spørgsmål eller kommentarer vedrørende Cuba
er du meget velkommen til at skrive til mig ved at Klikke her
http://cuba@mail.dk
My father: Rudolf Johannes Graverholt, 04.10.1919-18.07.2002
In 2019 I wrote an article about him and his grocery shop in Skive
Click here to read it
My start as an actor
My website about the American death penalty.
As far as I know, it is the worlds biggest website
about the American death penalty and several
universities link to it. Click on the picture to visit: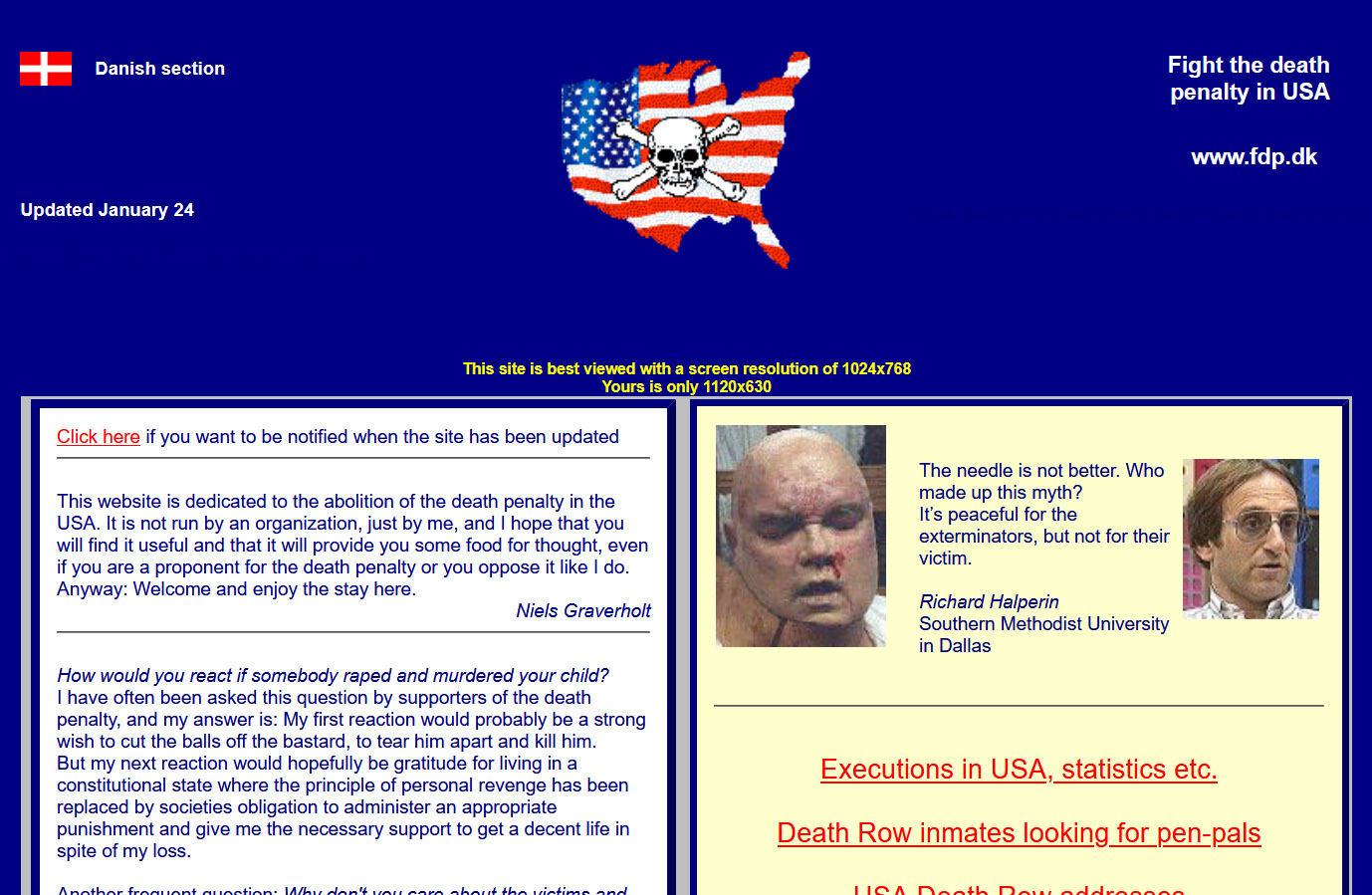 One of the politicians I respect the most is Anker Jørgensen.
I did absolutely not agree with his politics and he was not a good politician,
but he was honest, and you cannot say that about 
many Danish politicians who have power.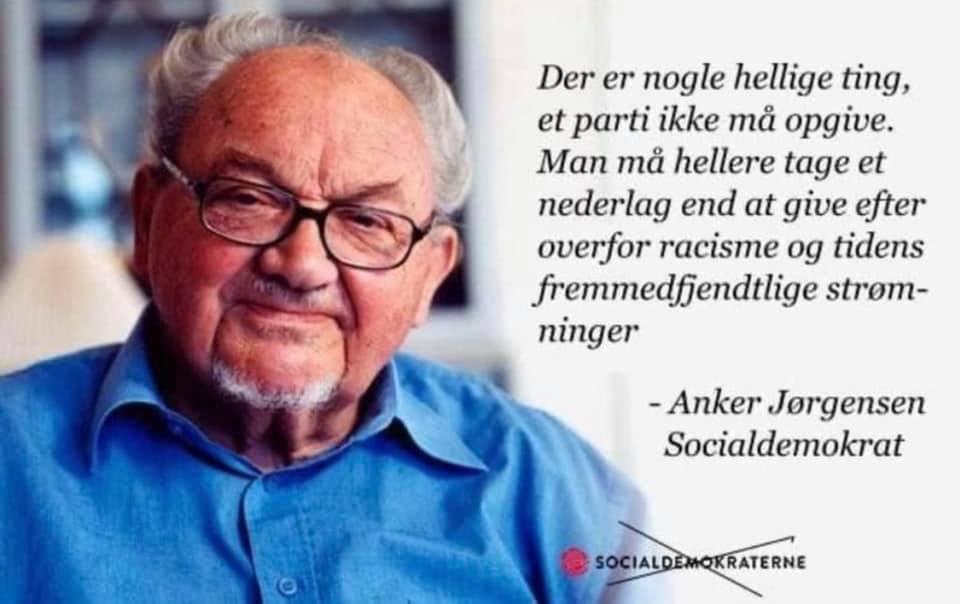 "There are some sacred things a party must not give up. One must rather take a defeat than give in to racism and the xenophobic currents of the time."
Anker Jørgensen Born July 13, 1922, died March 20, 2016.
Prime Minister 5 October 1972 – 19 December 1973 and again 13 February 1975 – 10 September 1982.
Chairman of the Social Democrats in the period 1973-1987.